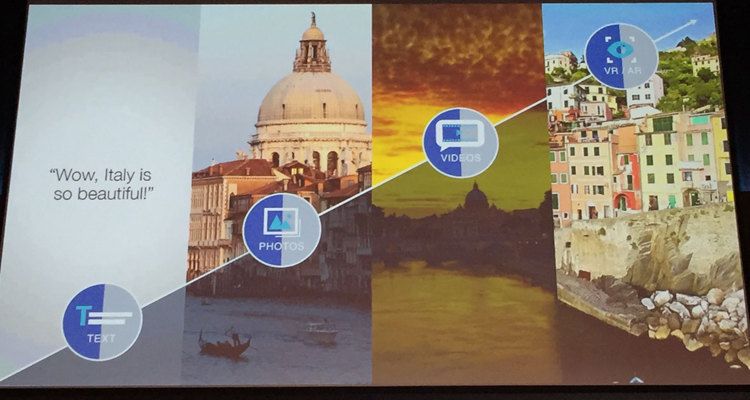 Social content has shifted from plain text messages to videos on Instagram. Virtual and augmented reality content is up next to conquer the timelines of social networks.
Creative Strategist Alastair Cotterill at Instagram predicts that VR, AR and 360 degree videos will be spreading throughout the social network the coming years. According to Mr. Cotterill AR & VR coming to Instagram are far from being an accomplished fact, but basep upon were it's going now, these forms of content will be on Instagram the coming years.
Texting through emoji's
Mr. Cotterill presented these and other predictions at the Content Marketing Summit in London on 3 December. The developments are part of the Evolution of Social Content. "Additionally, texting through emoji's will become huge as emoji's are a natural evolution", he says.
Sometimes a voucher is the best piece of content
Instagram's Alastair Cotterill advised marketers to land their content silently. "Although videos on Instagram are popular, people tend to play them in silent mode. So make sure your brand is visual in the images and land your video content silently. And remember: regardless developing techniques for AR & VR, sometimes a simple coupon or money-off is more relevant content than a video."
---
---
Enjoyed this article? Please share the news!